Intro To 203K Rehab Loans
Have you found that "almost perfect" home in the right location that is selling at a reduced price because it needs a little rehab work?  Thinking renovation options:  FHA 203k Full and Streamline, Fannie Mae HomeStyle and HomePath Renovation.
Unfortunately, most mortgage loan programs require homes "in need of work" to be complete before the financing can be secured for the purchase transaction.
Whether the property needs a little or a lot of work, most First-Time Home Buyers simply don't have the up-front cash to invest in a property prior to actually securing the financing.
However, the FHA 203k Rehab Loan may be your answer to turning that "fixer-upper" into your dream home.
The FHA 203k Rehab Loan is a popular mortgage program designed for buyers that want to finance the cost of home improvements into a new loan.
The financing for this loan will include the purchase price, as well as the improvements you are either required to do to be able to live in the home, or that you want to do, such as upgrade the kitchen, bathroom, etc.
This is also a great loan program for agents trying to sell homes that need repair. Buyers will have an option to complete those repairs and upgrades without a large upfront financial commitment.
Think of this as a one-time close construction loan.
At closing, the seller receives their money and the rest is put into an escrow account for the buyer to use for rehabbing the property.
Benefits Of Rehab Loans
Savings –
Repairs on a fixer-upper can be expensive, and the 203k Rehab Loan allows borrowers to finance the improvements into the new loan vs having to pay for the upgrades prior to closing.
Low Interest Rates –
Historically, FHA Mortgage Loans have lower than average rates when compared to commercial or conventional financing programs.
Great Property Deals –
Since Rehab Loans are designed for "fixer-uppers," buyers can qualify for a loan on a home that needs work, and actually finance the construction costs / repairs up front.
Realtor Advantage –
This program allows realtors to market homes in need of repair which would historically require a cash buyer.  Also sellers who cannot afford to perform the upfront work on their home can sell "as is" and allow the buyer an option to perform the required repairs as well as customize thier new home.
Great Equity Position –
Buyers may purchase a HUD owned home or a bank foreclosure which are usually priced under value simply becuase of the repairs they require.  The required as well as the desired repairs are financed which will limit the out of pocket expense.
FHA 203K Background And Overview

The Federal Housing Administration (FHA), which is part of the Department of Housing and Urban Development (HUD), offers a loan program to provide for the rehabilitation and repair of single family properties.
One single loan is used to pay for the purchase (or refinance) and the cost of rehabilitation or updating of the home.
Those properties include condominiums, town homes and single family homes. This loan is only available for homebuyers purchasing a primary residence that they will occupy.
Unfortunately, it is not a program for investors to purchase a home – fix it up – and then sell.
As you can imagine, there are vastly different degrees of just how much work it would take to bring a house up to your standards.
Sometimes it may only require minor cosmetic work, like new flooring, upgrade a kitchen or bath, put on a new roof or install new windows…you get the idea. Or it could be that you find a home that is the perfect price and location, but inside it needs a complete gut job.
You like the shell of the house but want to blow out the walls to change the floor plan, need to totally re-do plumbing, electrical…major stuff! Maybe the bones of the house are terrific but it is just too small…you need to add an extra bedroom or even an entire new level!
The FHA 203(K) Rehabilitation program, (we'll call it…the K) is designed to address all of these circumstances.
Another great thing about both of these loan programs is that they are originated and underwritten just like a standard FHA loan program.
So you can purchase the home with the same 3.5% down payment of a regular FHA loan, depending on your loan amount. In some high cost areas the down payment may be 5%, but there is no larger down payment required on a 203(k) than there is on the regular FHA loan program.
And the seller can also still assist you with your closing cost as well…just like with a regular FHA loan.
Properties / Scenarios Eligible For A Rehab Loan

Let's take a look at a perfect scenario:
You find this great house that is in the perfect location, close to transportation, great school district, excellent floor plan and the yard you always wanted. It's also lowest price in the neighborhood!
So what's not to like?  Well it's a foreclosure and has been sitting vacant for almost two years…
And, the last occupant decided to just destroy the house before they left – taking all the appliances, ripped up the carpet, punched holes in the walls, broke windows…. They even took the light fixtures and hardware from the kitchen.
Can you imagine fixing all of that?  Not only this but upon further inspection you find mold issues, the roof leaks and there is an issue with the foundation.
Most home buyers just turn around and walk out the door because they believe they couldn't possibly come up with the money or the time to fix all of this.
So, a really great house with a ton of equity goes unsold.  With the Full 203k loan all of the repairs can be done, the house can be customized to your standards and the home becomes "your" home in a matter of weeks.
Best of all the rehabilitation is being financed so your out of pocket expenses are minimal.  The work is also supervised by the 203k Consultant so you may be assured all work will be done up to code.
The final inspection is also performed by the same Consultant who performed the initial inspection so if anything is left undone you may rest assured he/she will catch it before we close the transaction.
This process should take 120 days or less to complete.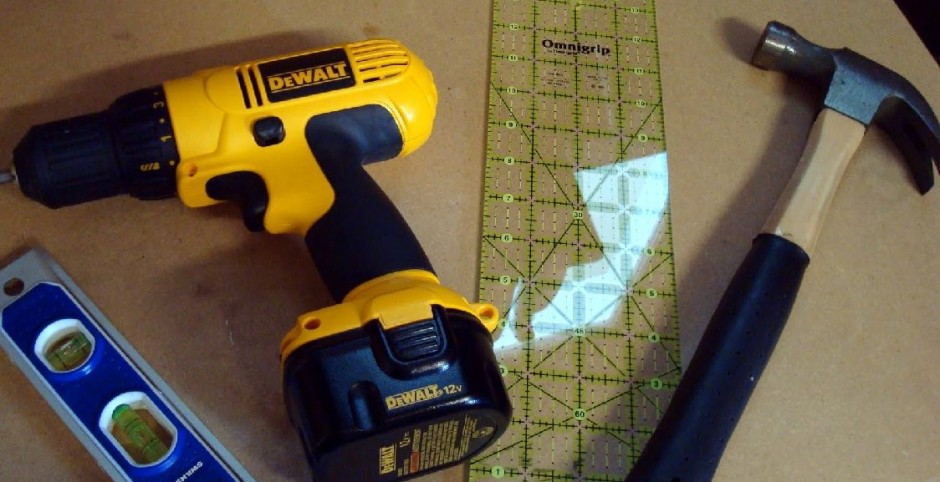 Let's take a look at a quick Streamlined 203k example:
Say you need $20,000 to do all the improvements to the house. Most lenders will require a 10-20% contingency reserve account to be set up. This is money they will set aside for any "surprises" that may happen during the rehab. You don't want to have something come up that you didn't expect and then have no money to fix it.
So, in this example another $2,000 would be financed to establish your reserve fund.   A total of $22,000 is now available to be placed into the rehab escrow account.
Once you have completed settlement and own the house, the rehab account will be established and you will be able to start the work.
The contractor will request the first draw of up to 30% of his contract, which in this example is $6,000.  More may be requested with prior authorization.
Once the work has been fully completed, he can request his final draw and receive the balance of his contract.
The money in the contingency reserve account is for emergency work. If down the road there was no need to use it and you decided to do some additional work to the house…you could then request a change order and spend that money, but it would not be paid out to the contractor until the final draw.  Change orders do require upfront approval so please let us know immediately if you feel you will need one.
The reason this program is called a Streamline 203k is because there are fewer draws, less paperwork and only cosmetic, minor repairs involved.
All work should be completed in 120 days or less.
Rehab Mortgage Loan Programs
Streamlined FHA 203k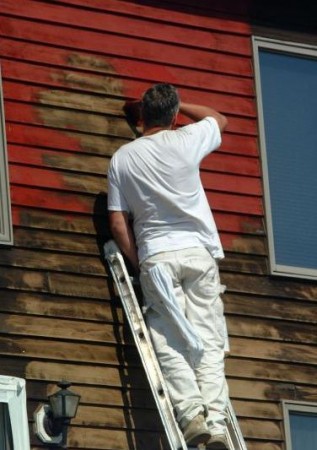 If you've been passing up buying a home in Texas because it requires cosmetic repairs, FHA has a special (203K Rehab) mortgage program that provides funds for repairs and/or upgrades.
Not to be confused with FHA's full 203K program, a Streamlined 203K loan eliminates much of the paperwork and simplifies the process to obtain rehab funds. The primary function of the streamline 203k is to aid with those cosmetic or minor repairs.
Full FHA 203k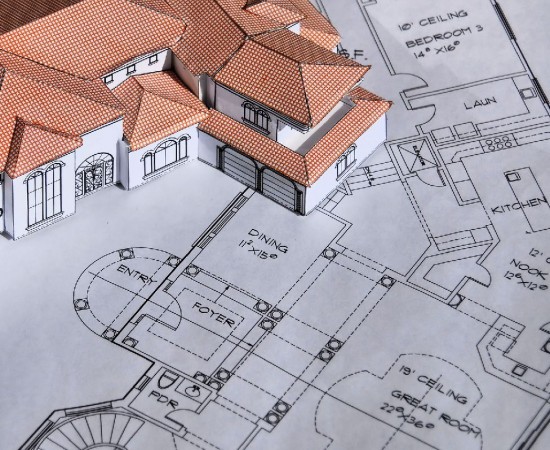 The FHA 203k loan in Texas allows buyers the ability to finance major or minor upgrades on a new home without having to take out separate short term or risky mortgage loans.
How many times have you viewed a property and wished you could replace the carpet or update the kitchen? Or maybe you wish to purchase a HUD owned home or a foreclosed property which will require repairs before you can occupy the property.
With the 203k loan you may and finance the costs and custom design your dream home.
This is also a great loan for sellers and Real Estate Agents wishing to market homes to potential buyers with limited disposable cash.
Fannie Mae HomePath Renovation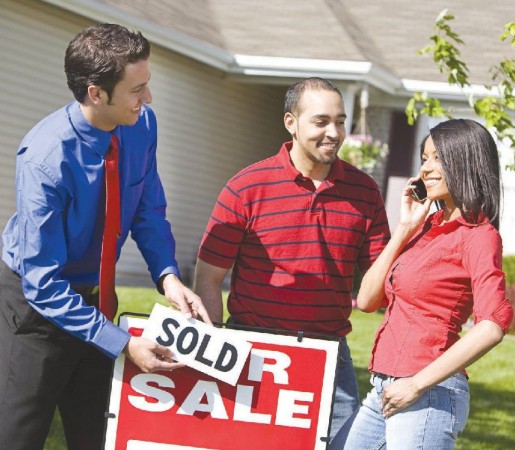 Fannie Mae offers special mortgage financing on their foreclosed properties to help buyers with necessary rehab work.
The mortgage loan is called the Fannie Mae Homepath and the renovation loan is called the Fannie Mae HomePath Renovation loan.
We have been closing a lot of HomePath loan recently. Investors like them because HomePath is quite possibly the only loan on the market that doesn't require them to put at least 20% down.
Escrow Holdback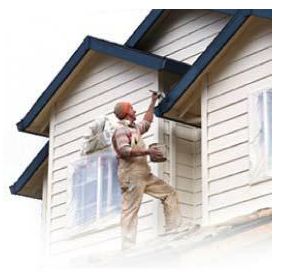 Unlike our FHA 203k products or our HomeStyle Renovation  loan this program is designed for minor, singular items such as A/C work, minor electrical work, and even foundation repair.
As a rule of thumb this program is limited to $5,000.00 in financed repairs but an exception may be made in some cases to exceed the $5,000.00 limit.
The home must appraise high enough to roll in the cost of the work being done. Similar to our FHA 203k rehab loan the appraisal is done subject to the repairs being completed.
Fannie Mae HomeStyle Renovation Loan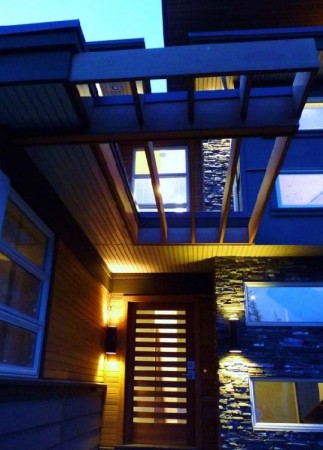 Our Purchase Plus program is our standard rehab program for conventional loans.
With this program you can perform all of the same renovation as with the FHA 203k but without all of the limitations.
The final loan amount can be as high as $417,000.00 and luxury items such as a pool or spa may be installed.
This loan contains one application, one closing, and one set of fees. In the end all of the costs may be financed (up to 90% loan to value).
This is also a great loan for current homeowner's looking to remodel their home, add landscaping, a pool, update the AC/Heaing unit, etc.  We call this version of the loan our Refinance Plus.
Photo Credit: FreeFoto.com