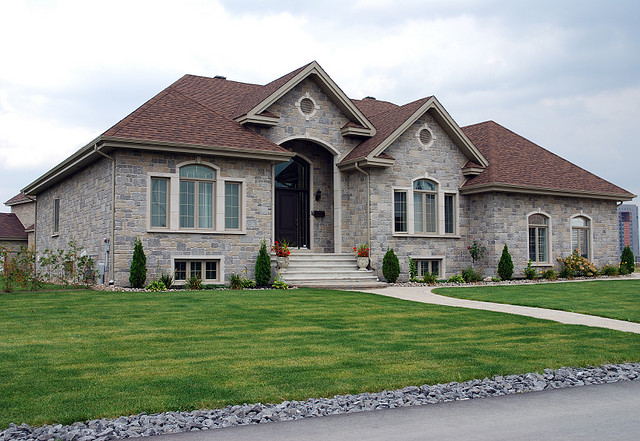 The Fannie Mae HomeStyle Renovation Loan is our standard renovation program for Conventional Loans.
With this program you can perform all of the same renovation as with the FHA 203k but without all of the limitations since after all this loan does follow conventional guidelines.
The final loan amount can be as high as $424,000.00 and luxury items such as a pool or spa may be installed.
This HomeStyle renovation loan contains one application, one closing, and one set of fees. In the end all of the costs may be financed (up to 95% loan to value).  That being said, if you wish to only finance 80% you will have the option to avoid mortgage insurance and opt out of escrows.  Again, just another benefit of this being a conventional loan!
You may start work on the home three calendar days after closing and funding.  As your general contractor completes the work he/she may call for draws during the process.  Funds will be released to the general contractor in accordance with the draw schedule agreed upon prior to closing.
Depending on the size of the project a Consultant could be required.  If required, we will gladly help you locate one in your area.  The Consultant will perform a feasibility study prior to the appraisal being done to ensure the scope of the work meets the program guidelines.  He/She will also monitor the work for the duration of the completion time, which incidentally is 140 days.
This is also a great loan for current homeowners looking to remodel or upgrade their home.  Some popular items have been landscaping, adding a pool or an outdoor living space, updating the AC/Heating units, etc.  Let's not forget about foundation issues in Texas.  This loan allows for the repair of foundation and roof too!
With a refinance situation your first lien will be paid off, you will only have one closing, and you will eliminate the need for a Texas Cash-out loan.
Type of work for HomeStyle Renovation Loan: 
Structural alterations and additions (with upfront approval)
Upgrade central air/heat
Repair termite or moisture damage
Remodeled kitchen and baths
Changes to eliminate obsolescence and reduce maintenance
Modernize plumbing, heating, AC, and electrical systems
Install or repair well or septic systems
Roofing, gutters, downspouts
Flooring, tiling, and carpeting
Energy conservation improvements
Major landscaping
Improvements for accessibility
New free standing appliances
Interior and exterior painting
Foundation repair
Addition of a pool
To find out more about these products please call me today.
—
Photo Credit: Bill Shields Buyers Agent
For an FHA loan option similar to the Fannie Mae Home Style please check out the FHA 203k rehab loan.
Handling renovation loans Nationwide.  Locally serving Dallas/Fort Worth, McKinney, Allen and Frisco.