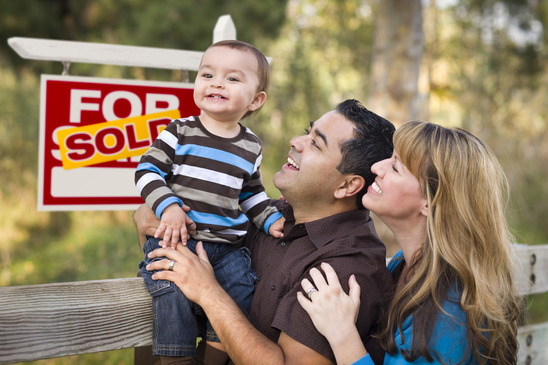 A VA (Veterans Administration) guaranteed home loan is one of the only loan program available that offers 100% financing of the purchase of the property.  Another great benefit is there is no monthly mortgage insurance.  Individuals that qualify for this program are active, non-active, Reserve, National Guard, and retired military of the armed forces.
This great VA  loan can not only be used to purchase a new property but also to build a home, or even to refinance your existing mortgage.
Did you know that more than 27 million veterans and service personnel are eligible for VA financing, yet many aren't aware it may be possible for them to buy homes again with VA financing using remaining or restored loan entitlement?
VA Does Not Offer Loans Directly and Does Not Guaranty You Will Qualify.
The VA does not actually lend the money to you directly. They offer a guaranty to a lender that if you should default on the loan, they will pay the lender a percentage of the loan balance.
*The word GUARANTY does not actually guarantee the veteran will qualify for a VA home loan.
Primary Benefits of a VA Mortgage:
100% financing
No monthly private mortgage insurance is required
There is a limitation on buyers' closing costs
The loan is assumable, subject to VA approval of the assumer's credit
30 year fixed loan
Seller can pay up to 4% of the veterans closing costs and even pay down they buyer's debt to help lower their debt-to-income ratio
Interest rates are similar to FHA rates
You don't need perfect credit
Frequently Asked Questions:
Q: My parent is a veteran. Can I obtain a VA loan if I have not served in the military myself?
No, the VA loan benefit does not extend to a veteran's children.
Q: What is required to prove my record of military service?
You will be required to us Standard Form 180, Request Pertaining to Military Records, to apply for proof of military service.
Q: My spouse who has passed away was an eligible veteran. I am eligible for the home loan benefit myself?
A surviving spouse is eligible if they have not remarried, and the eligible veteran died during active duty service or as a result of a service-related disability.
Q: Is a VA loan better than a conventional mortgage?
In many cases, yes. VA guaranteed loans often offer a lower interest rate than conventional mortgages, they do not require monthly private mortgage insurance when borrowing more than 80% of a home's value, and they can be easier to get approved for.
Q: How long does it take to get approved for a VA loan?
It varies depending on the current workload of your lender, but it is typically the same as for conventional mortgages – 3 weeks to 45 days.