Resources for everyone – Home Buyers and Sellers!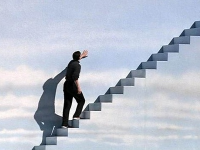 Finding a new home is a job in and of itself. I wanted to offer this as an ongoing resource page to help make your home buying or home selling process just a bit easier. In a time where we all rely on our smart phones and tablets why not really put them to work for you?? If you use any of these tools or have suggestions for others I'd love to hear from you.
Don't get discouraged if you don't find the perfect, move-in ready home right off of the bat.  Purchase and renovate any home using a great renovation loan.  You can also use a renovation loan to sell a home that's not in stellar shape.  The possibilities are endless…as are the resources…
As quoted by the New York Times "Trulia includes a well-designed search feature, where users can find homes for sale or rent according to a specified price and the number of bedrooms and bathrooms, or homes that have recently posted price reductions, for instance. Users can also contact a home's real estate agent from each listing, and scan a list of nearby amenities and institutions, like gas stations or schools."
The app also allows you to send listings to your agent as well as save favorites.
By simply taking a photo of a home for sale, the app will connect you with all of the information about the home. The details can be minimal but if you just need to know the purchase price, for example, simply snap a photo and the information appears.
Need design ideas for your new or existing home? Maybe you are remodeling and need to get those creative juices going…this app allows you to search for homes anywhere in the US by simply stating what you are looking to find. An example would be "new patio design." Once you find something you like you can dive deeper into the app and find out the designer and possibly where to purchase the selection.
Photo Measures and My Measures
Perfect for the DIY'er. This app allows you to take a photo of a specific wall, table, floor, etc and then by running your finger across a flat edge it will calculate the dimensions.
Don't fall in love with the perfect home until you check out the schools. Luckily that process is made much easier with this app. Their database allows you to search more than $125,000 schools from K-12th grade. You can map and compare schools based on your current location. There are also filters which allow you to sort by public, private, grade level, distance, community rating and enrollment size. Finally you can browse recent parent reviews, test score information and district info.
Looking to connect directly with sellers? Then this app is for you! This is a great tool for buyers as well as agents. It's a database full of people trying to sell their own homes but from an agent's perspective it's a great way to connect with sellers and maybe pick up a few listing.
This is a company of real estate agents and software engineers who have come together to develop a very sophisticated web presence. Also each agent is paid on customer satisfaction, not commission, so they really change the whole buying and selling experience.
Find out how "walkable" your new home or condo will be before you move in. Along the path you will find local stores, restaurants and points of interest.