Thank you for visiting the Training Page.  Education is the key to making this process a success!
A few words about the course instructor…
Leesa Sandoval started her career in the banking industry.  She then moved into technical recruiting and training before joining the mortgage industry more than eight years ago. With all the foreclosures on the market today,  a spot light has been shown on the FHA 203k rehab loan. This is a great program that has been around for awhile but not enough Realtors know what this program can do and the best way to educate the buyer or the seller.
Leesa has consistently been ranked as a Top Producer and is currently seeing about 50% of her business directed towards rehab lending.
Education and knowledge will be key factors to getting these foreclosed homes sold. Whether you are a Buyer's Agent or a Listing Agent this class will inform you on why the 203k loan is critical to your success.
Currently we do not have a class scheduled but please check back again soon!
Course Title: Rehabbing A Home With the 203k Loan
Course Number: 01-00-042-9253
Date:    Time:
Location:
Cost: $10.00 – payable by check or cash at the door
Description: With all of the foreclosed homes on the market and most of them needing repairs it's very important to educate all parties as to the benefits of a rehab loan.  From roof repair, to foundation, to cosmetic work, the 203k will handle it all and help to move some of the foreclosed homes off of the market.  In this tough economic climate our major issue tends to be buyers lacking the cash to purchase the properties in need of repair and sellers not willing or able to make the repairs.  Until now lenders did not have a loan that would facilitate repairs but the 203k loan will remedy this situation.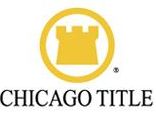 This course is being offered as a joint venture between Leesa Sandoval and Chicago Title Insurance Company.
TREC Provider# 0326